Plant Operators Increase Uptime with Zero Replacement Seal Solutions

Posted on Wednesday, April 11th, 2018 and is filed under

News
Premature failure and corrosion can lead to expensive headaches beyond costly downtime. Poorly fitting and worn seals cost operators millions of dollars in leakage and associated issues that include reduced equipment performance and compromised environmental impacts. The proliferation of materials such as carbon graphite has overshadowed more durable, cost-effective solutions that offer the longer wear life of seals made with lignum vitae material.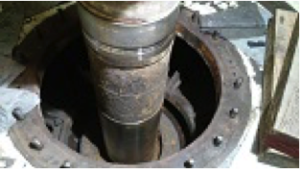 Hydro plant operators demand highly engineered components that can withstand the rigors of extreme operating environments. Unfortunately, few material options and suppliers are able to effectively deliver on promises of the peace of mind of durable, reliable and environmentally superior solutions.
Lignum Vitae North America can deliver on those promises. Our engineers and designers work closely with global hydro plant operators to develop bespoke solutions that reduce environmental impact, deliver decades of service and won't damage the shaft. Rigorous testing ensures seals made with lignum vitae perform at levels that meet and exceed operator specifications with strength that rivals other materials, without the performance complications and environmental implications of widely-available polymers, composites and resins.
Short service life and poor performance don't have to be the norm in today's hydro plant environments. Let the Lignum Vitae North America team show you how the original material – Lignum vitae – can be your superior solution.