HYDRO POWER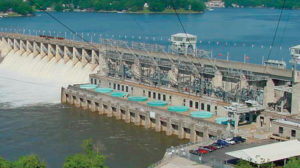 Ameren's Osage hydro plant has returned to 100 percent Lignum Vitae bearing and seal material.
Lignum Vitae is leading the way back to water-lubricated bearings in the hydro industry ahead of EPA regulations. For example, the Osage Hydro Plant owned by Ameren is returning 100% back to Lignum Vitae.
Watch the Video to Hear the Whole Story!
Lignum Vitae bearings are the oldest water lubricated/self-lubricated bearings known to man. Lignum Vitae is the best answer for your hydro power plant. No other water lubricated bearing last as long and has the pristine history of water lubricated bearings such as main guide, stave, shell or stacked block, or even thrust bearings. Known for its extreme durability and longevity in the hydro industry; Lignum Vitae bearings create zero pollution and are key to anyone wanting clean renewable energy. When you add all of the maintenance cost, risk of oil spills, threat of lawsuits and high insurance cost, caused by your oil filmed bearings leaking into the water supply.  Lignum Vitae is the best answer to maximize your uptime,  and keep your aging hydro assets running and generating clean efficient renewable energy!
We are proud to assure you of the availability and the long history and future success of your power plant.  This material is the answer for underwater applications. Composites have been trying to match the durability and longevity of genuine Lignum Vitae but to no avail. So when your hydro plant needs a new bearing make it the longest lasting water lubricated bearing on the market.
Make it Lignum Vitae!  Bearing Innovation starts with us!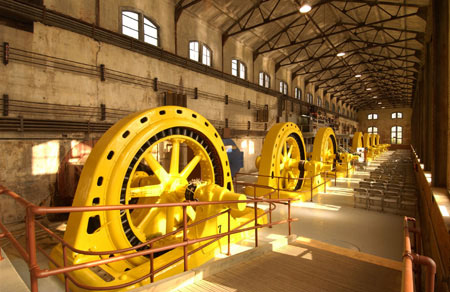 Hydro Plant: Mechanicsville
Owner: Albany Engineering
Application: Hudson
Operating since 1898, it is the oldest continually operating plant in the world. The horizontal turbines spin on Lignum Vitae water-lubricated bearings. Served as one of the first Three Phase plants for GE.